East Asia Center Lecture Series
Today Hong Kong, Tomorrow the World
Mark Clifford, Committee for Freedom in Hong Kong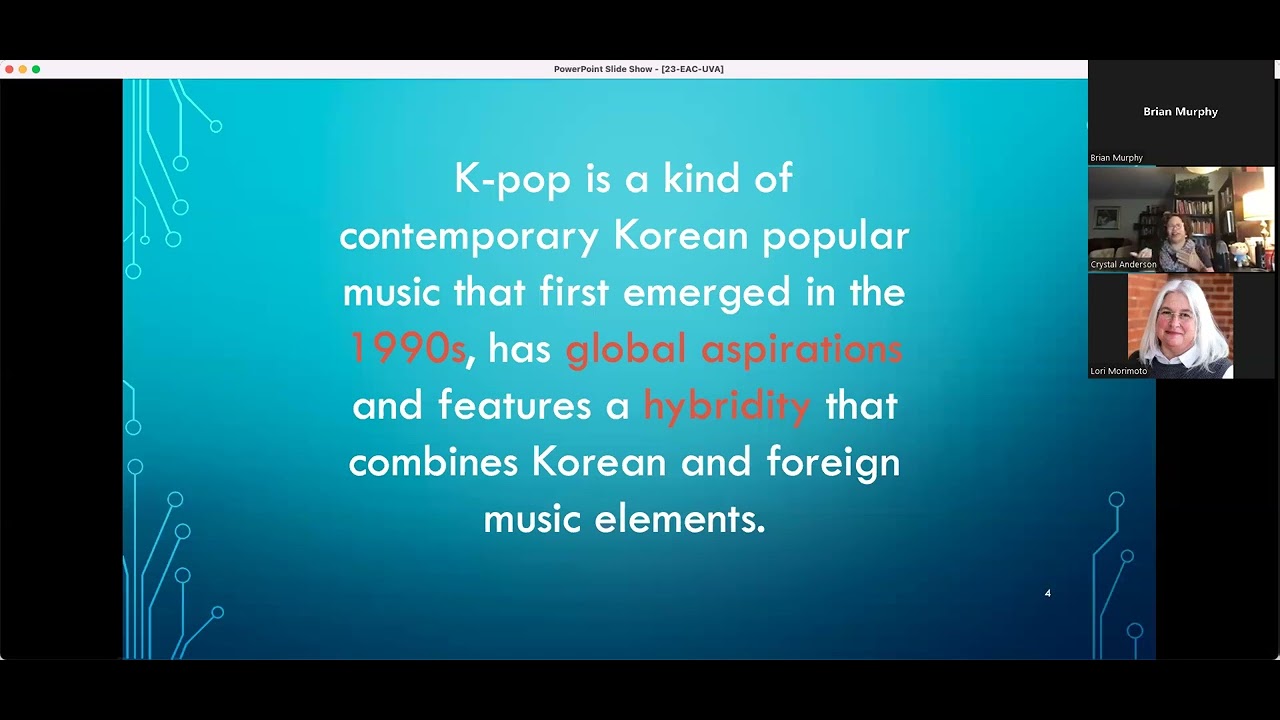 NEXTGEN: The Past, Present and Future of K-pop
Crystal S. Anderson, George Mason University
Kaifeng's Rise, Fall and Ecological Legacy
Yuan Julian Chen, Duke University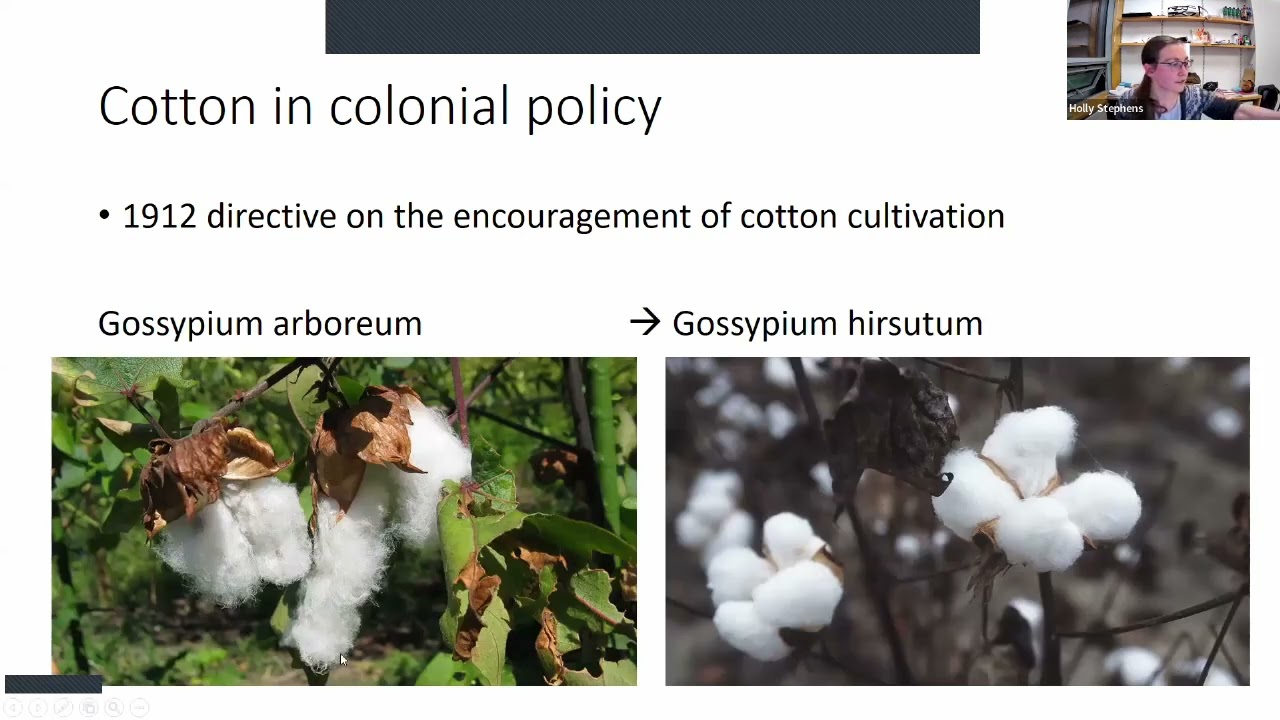 "Cotton, Capital, and Colonialism in Southern Korea, 1910-1945"
Holly Stephens, University of Edinburgh
"Inglorious, Illegal Bastards: Japan's Self-Defense Force During the Cold War"
Aaron Skabelund, Brigham Young University
 
"COVID-19, Text, Power: Fang Fang and the Birth of the 'Wuhan Diary' Genre"
Michael Berry, The University of California, Los Angeles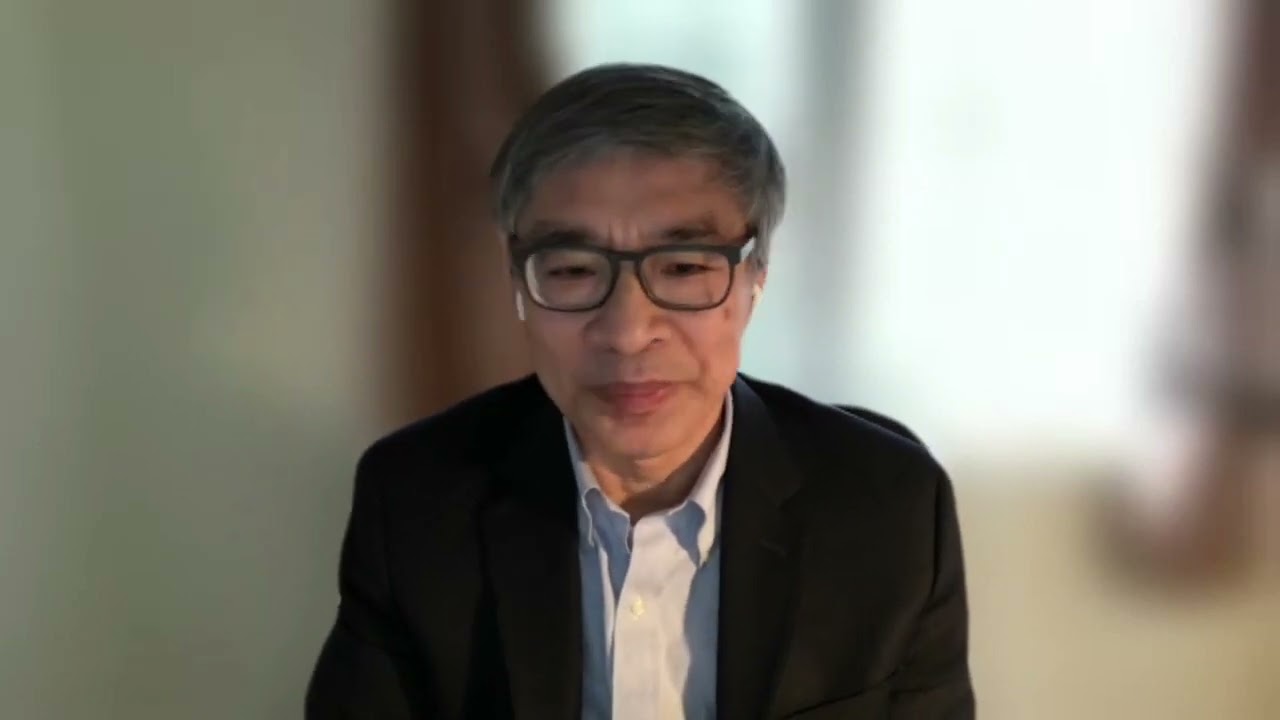 "The Wuhan Lockdown and the Limits of Critique"
Guobin Yang, The University of Pennsylvania
"China's Hong Kong and Taiwan Problems: A Semi-Leninist Policy Meets Popular Response"
Richard C. Bush, Brookings Institution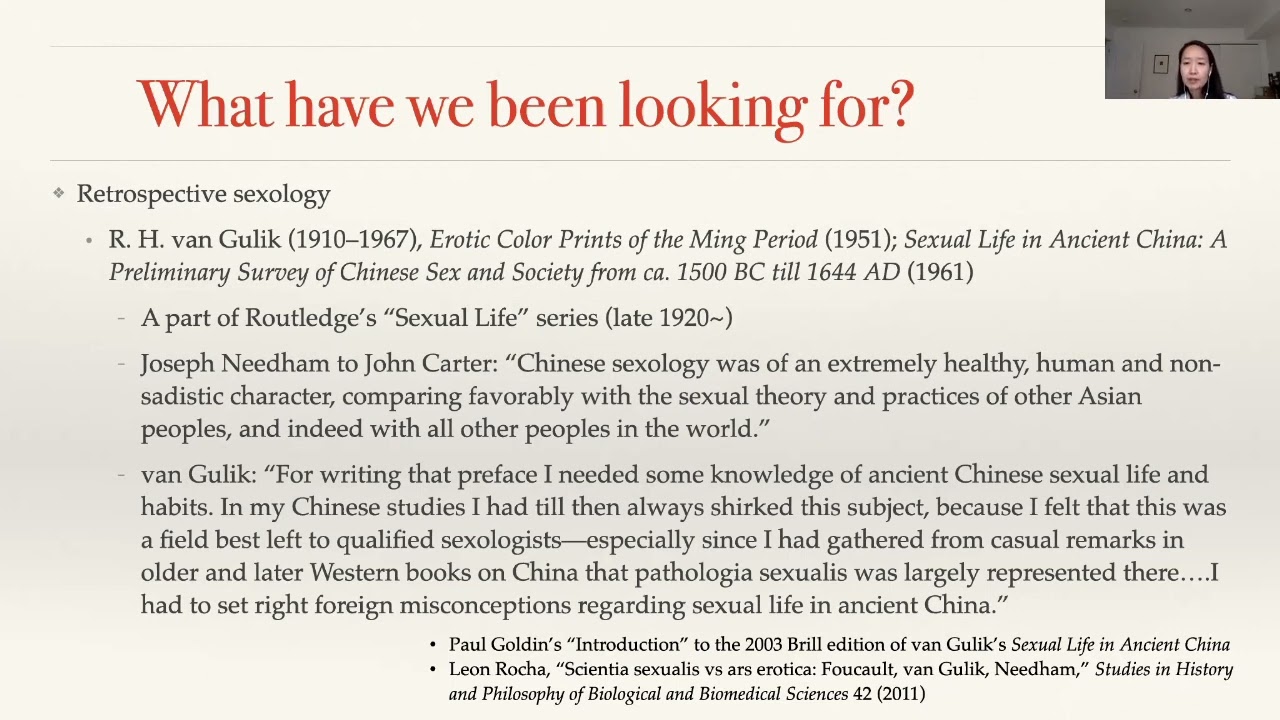 "Writing a History of Sexuality for Premodern China: Some Methodological Reflections"
Hsiao-Wen Cheng, University of Pennsylvania
"Investing in Asia: The Overlook Model"
Richard H. Lawrence, Jr, Overlook Investments Group
"Judicial Review of Constitutional Amendments: The Case of Taiwan"
David S. Law, University of Virginia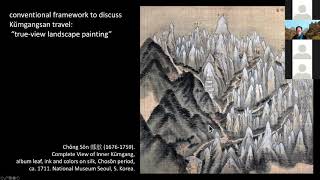 "Elite Graffiti, Kinship, and Social Capital: Cultural Pilgrimages to Kŭmgangsan in Pre-1900 Korea"
Maya Stiller, University of Kansas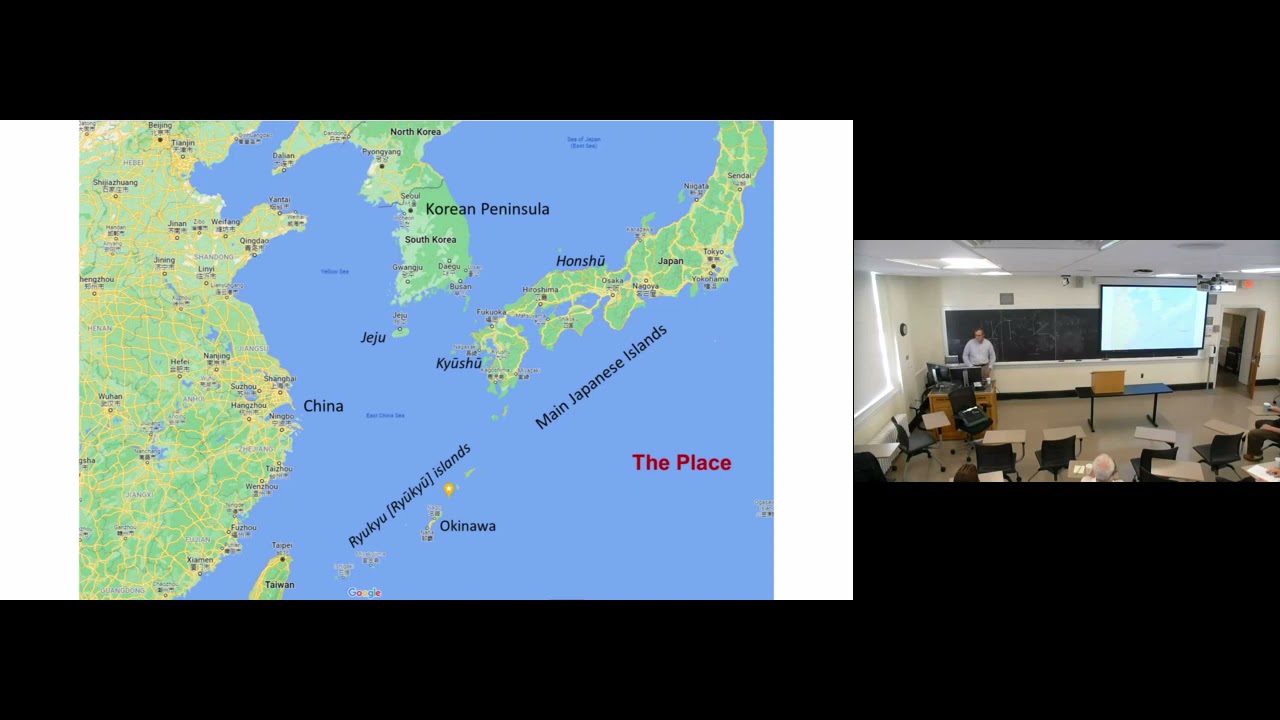 "A New Model of Early Ryukyuan History"
Gregory Smits, Penn State University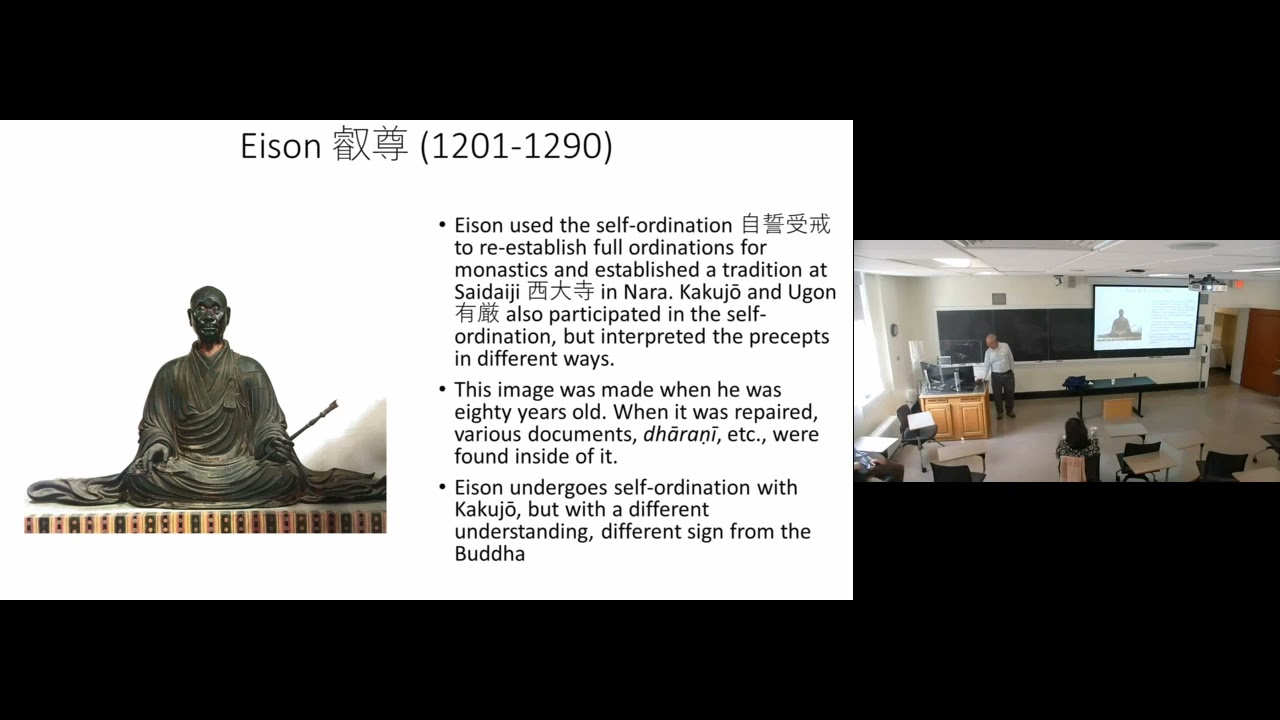 "Eison's 叡尊 (1201-1290) Reformation of the Japanese Buddhist Ordinations"
Paul Groner, University of Virginia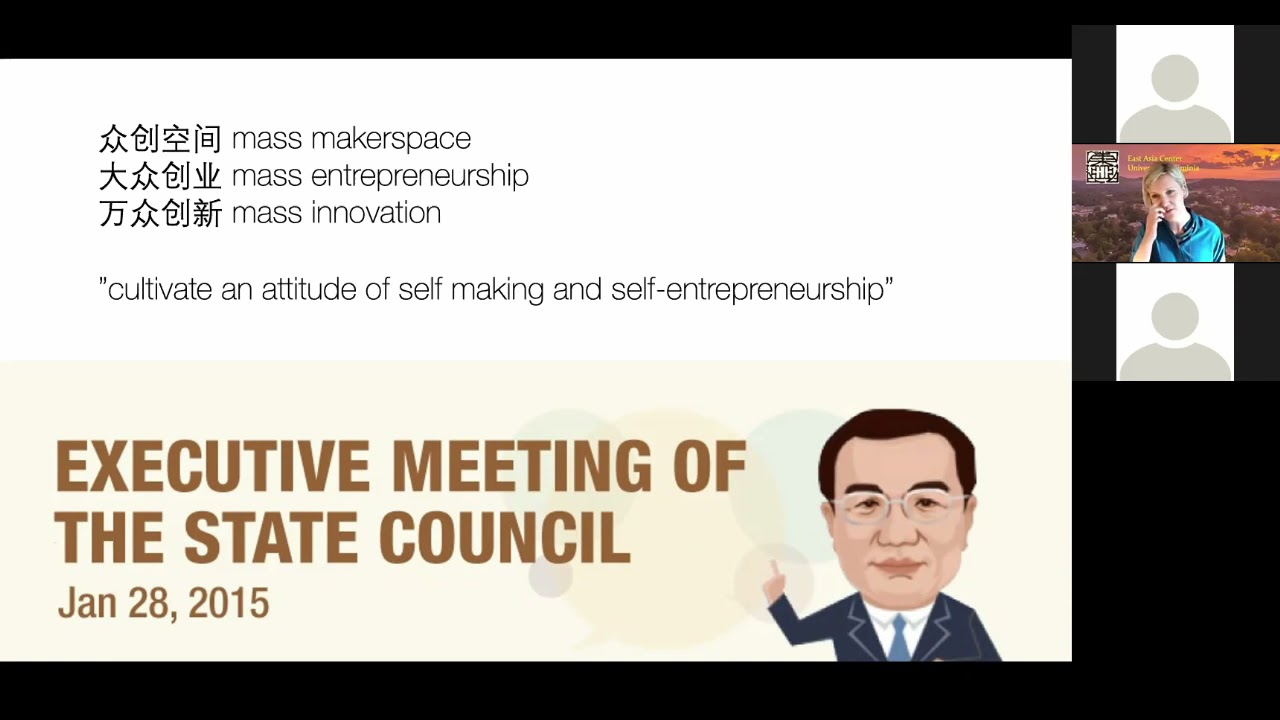 "Prototype Nation: China & the Contested Promise of Innovation"
Silvia Lindtner, University of Michigan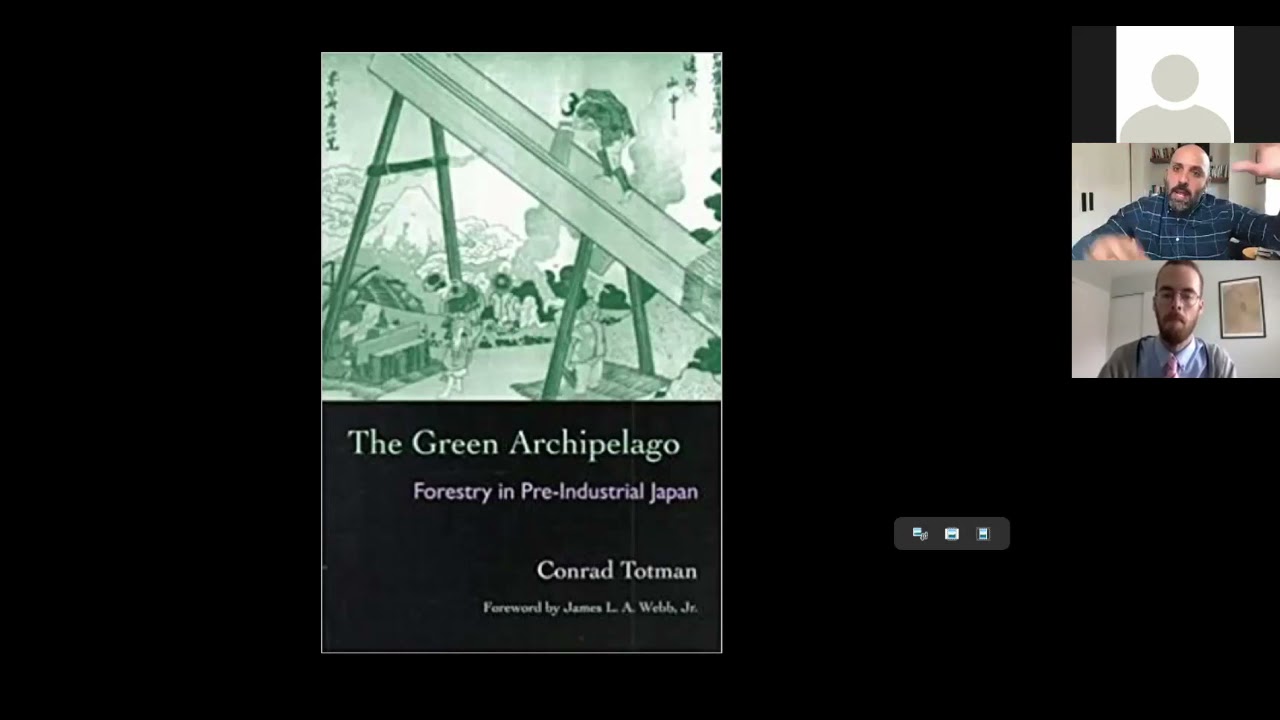 "Beyond the Green Archipelago: Japan's Empire of Forestry in Korea and Beyond"
David Fedman, the University of California-Irvine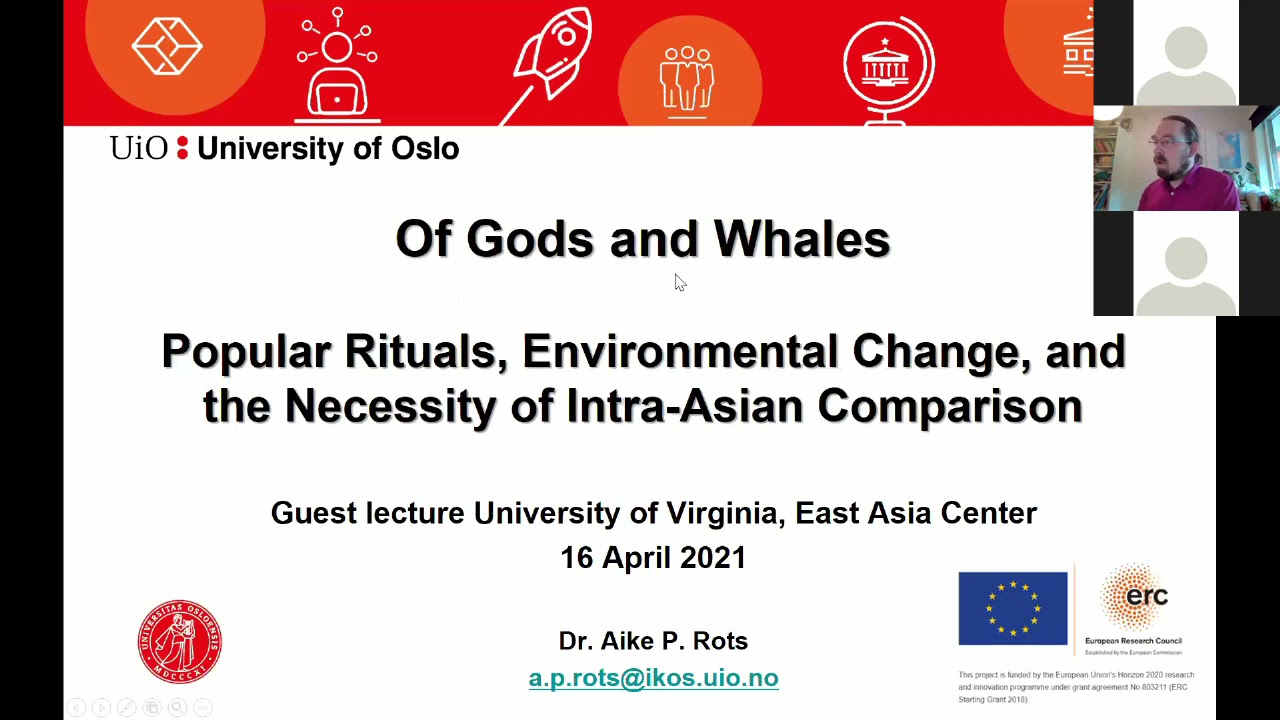 "Of Gods & Whales: Popular Rituals, Environmental Change, and the Necessity of Intra-Asian Comparison"
Aike Peter Rots, University of Oslo, Norway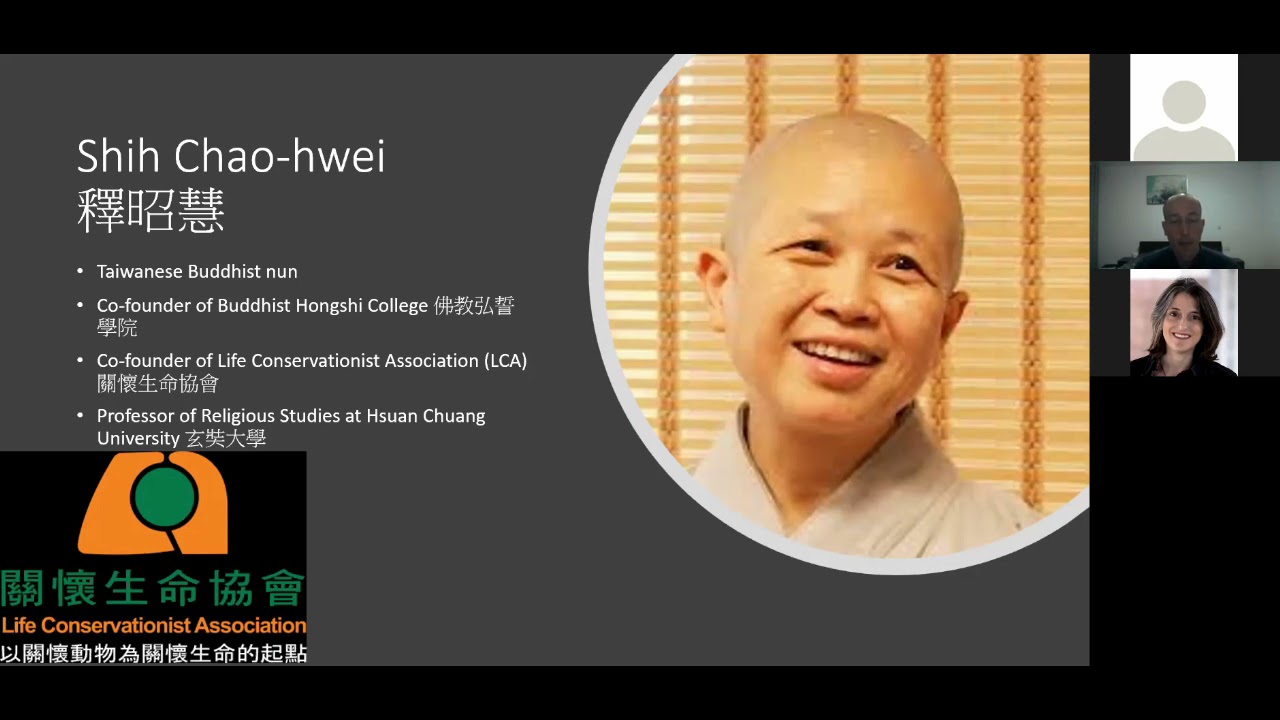 "Inequality of Equalities: The Taiwanese Buddhist Encounter with Liberal Humanism and Taiwan's Indigenous People"
Jeffrey Nicolaisen, Visiting Lecturer at Duke Kunshan University
The United States and Vietnam: New Dynamics -- Part Two
Ambassador Ha Kim Ngoc, Vietnamese Ambassador to the United States
"ASEAN and Regional Order in Southeast Asia"
Amitav Acharya, American University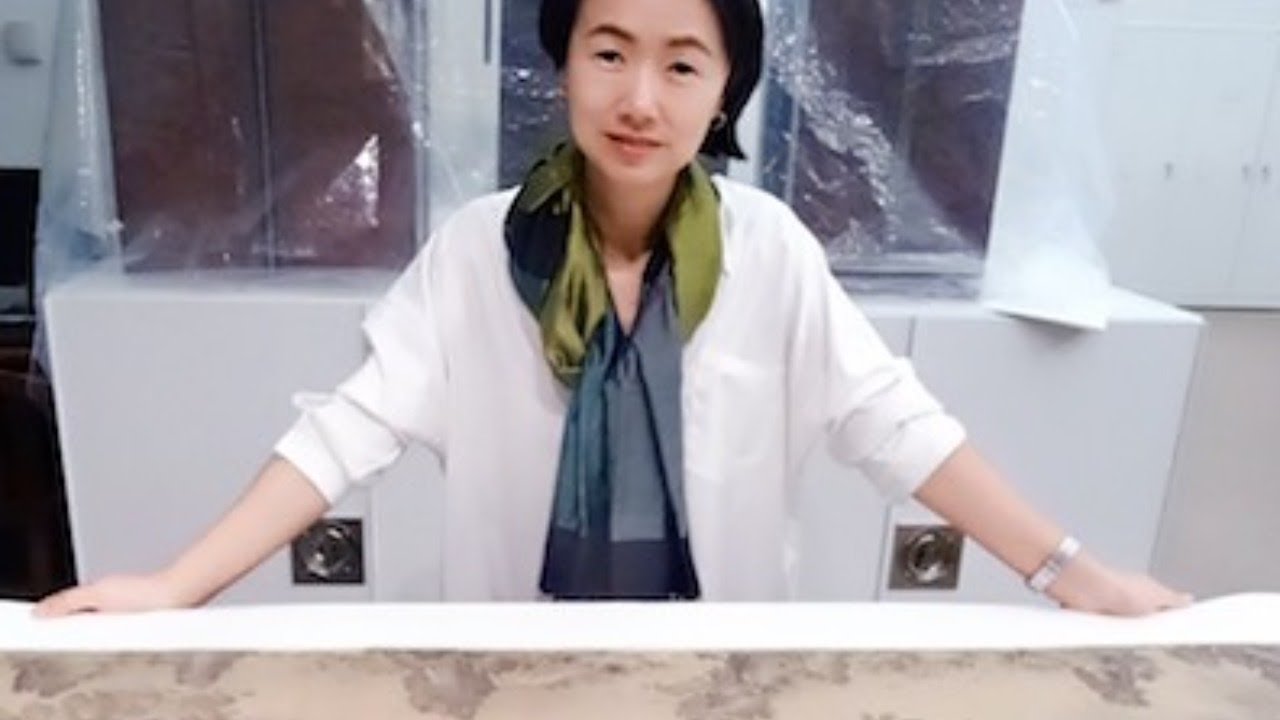 "The Walled Grove: Chinese Gardens in History"
Xin Conan-Wu, The College of William and Mary
"The United States and Vietnam: New Dynamics"
Daniel Kritenbrink, US Ambassador to Vietnam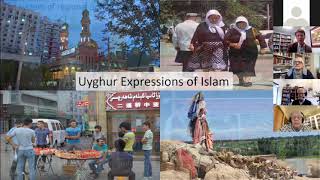 "Uyghurs are Uyghurs. They Aren't Muslim:" Forging "Modern" Chinese Citizens in Xinjiang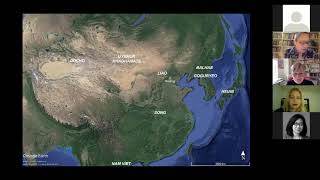 "Taking China out of Premodern Global History: Bodies, Threads and Fabrics"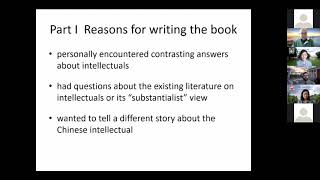 "Creating the Intellectual: Chinese Communism and the Rise of a Classification"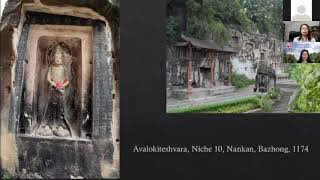 "Island Illusion: Recreating Avalokiteshvara at Mt. Putuo in Sichuan during Song-dynasty China"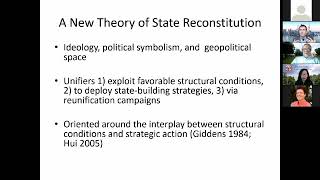 "State Reconstitution in China, Japan and East Africa"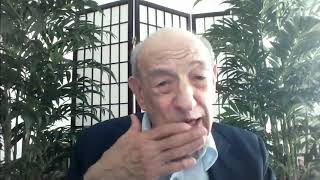 "China-Japan: 1895-2010, The Interim of Japan on Top"
"China, Asia, and the US: Foreground and Lost Ground"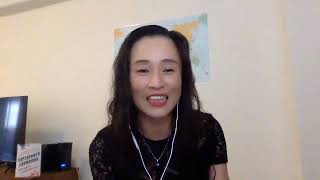 "China & the US - A Superpower Showdown"
Bob Davis, Lingling Wei, Wall Street Journal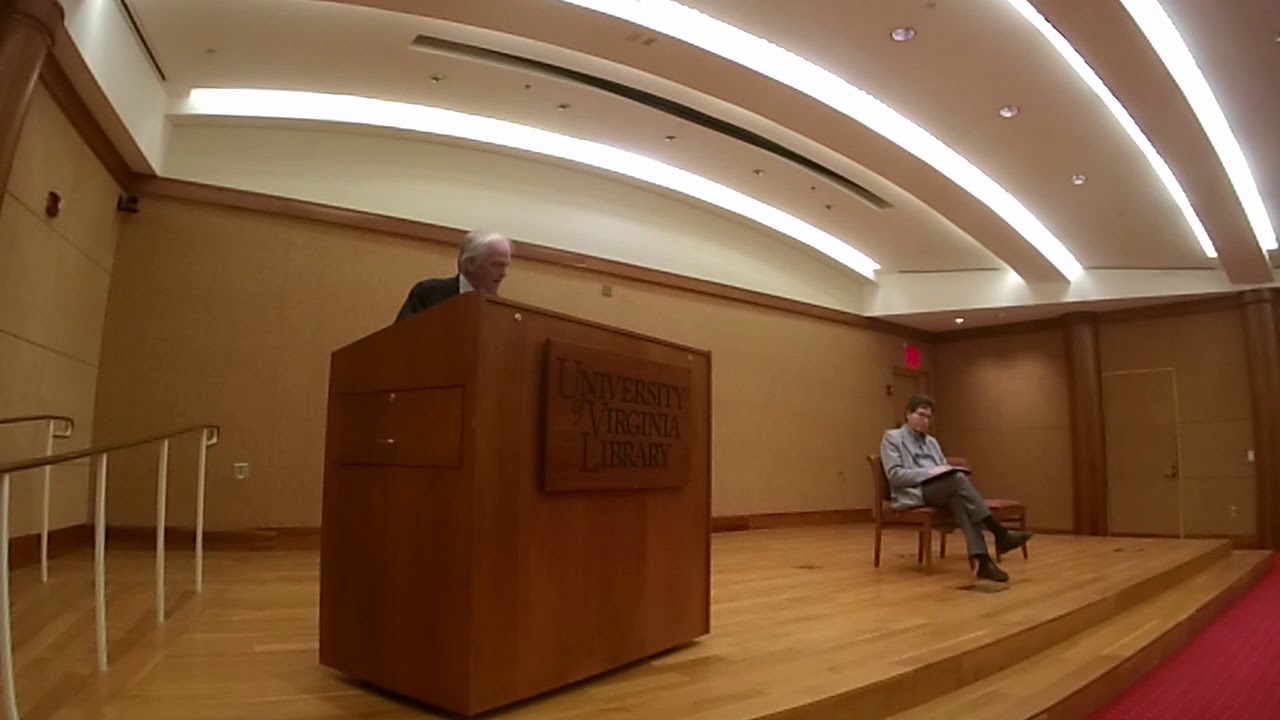 "Three Turning Points in Chinese Popular Political Thought since 1949"
Dr. Perry Link, University of California, Riverside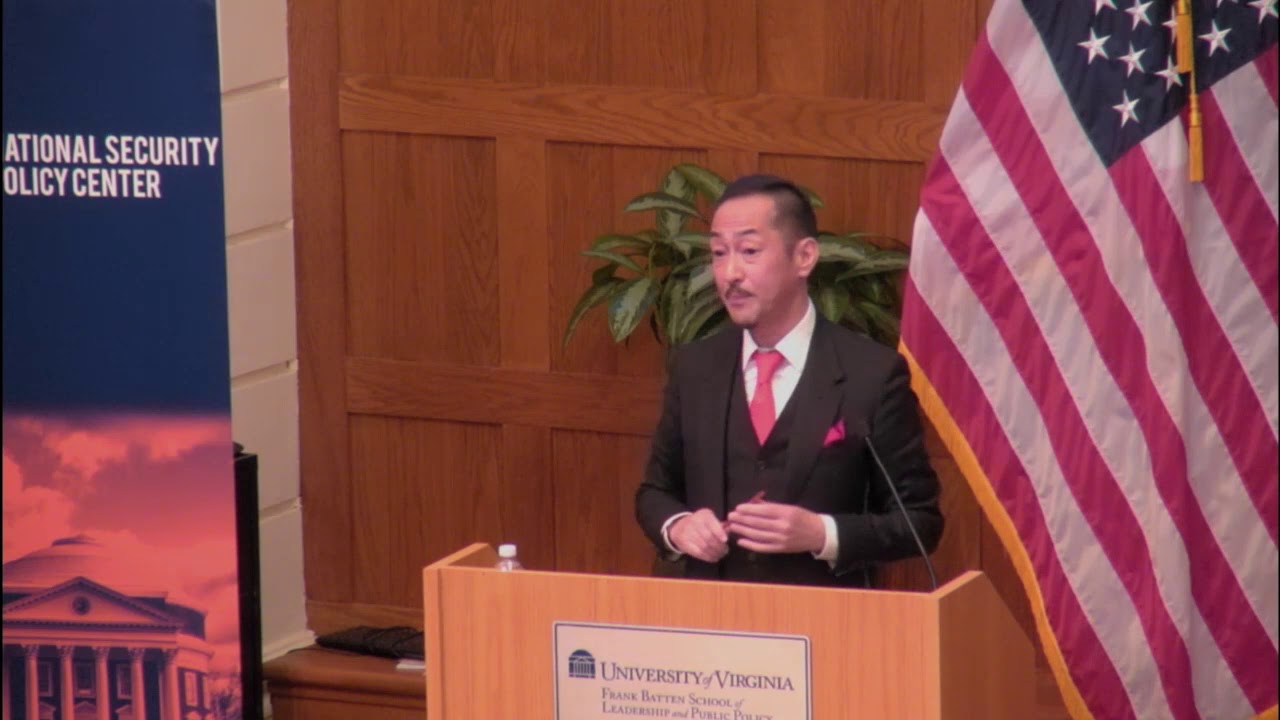 "The US-Japan Alliance in the Trump Era"
Dr. Koji Murata, Doshisha University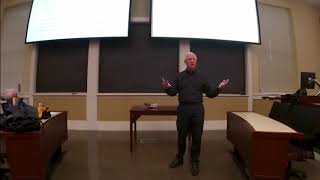 "Anti-Heroic Agents: The Gendered Dynamics of Religious Change in Urbanizing China"
Dr. Robert Weller, Boston University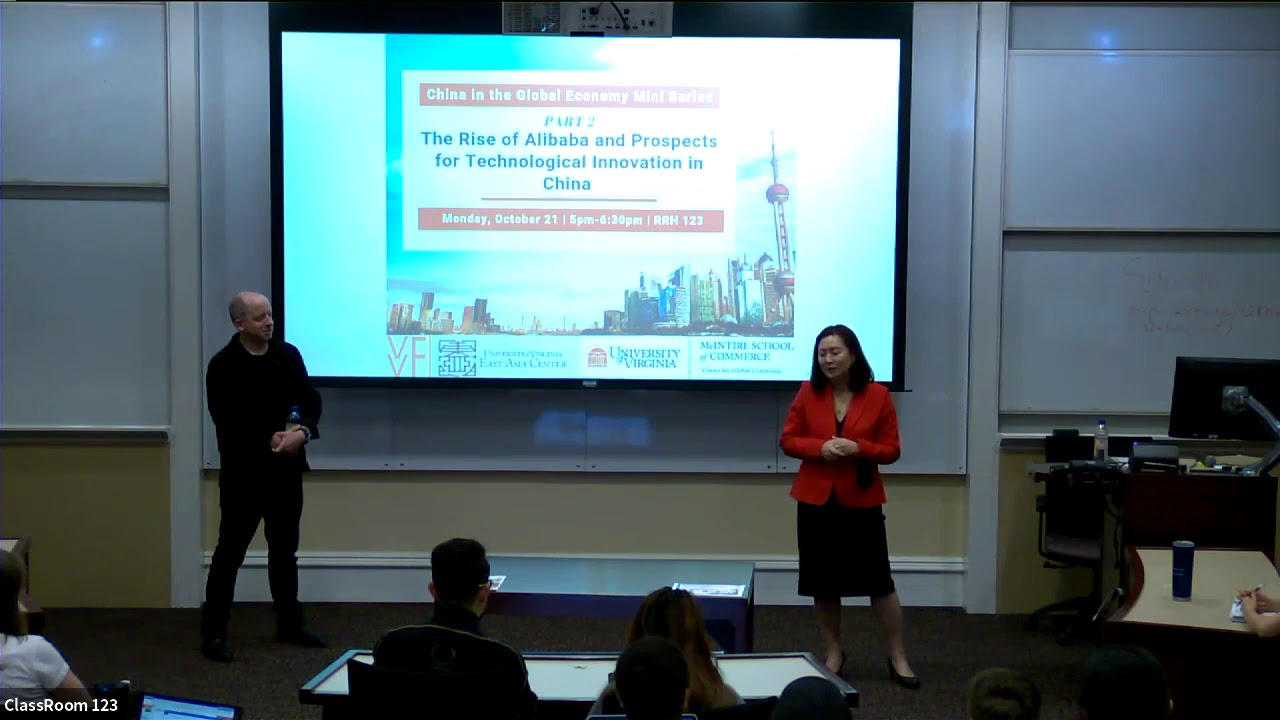 "The Rise of Alibaba and Prospects for Technological Innovation in China"
Duncan Clark, BDA China, & Syaru Shirley Lin, UVA Visiting Professor
"Red China's Green Revolution: Technological Innovation, Institutional Change and Economic Development" (Part 1)
Dr. Josh Eisenman, University of Notre Dame
"Red China's Green Revolution: Technological Innovation, Institutional Change and Economic Development" (Part 2)
Dr. Josh Eisenman, University of Notre Dame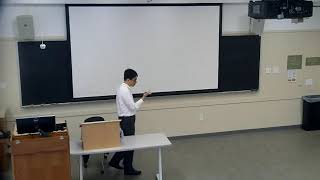 "Legality in Contemporary Chinese Politics"
Taisu Zhang, Yale Law School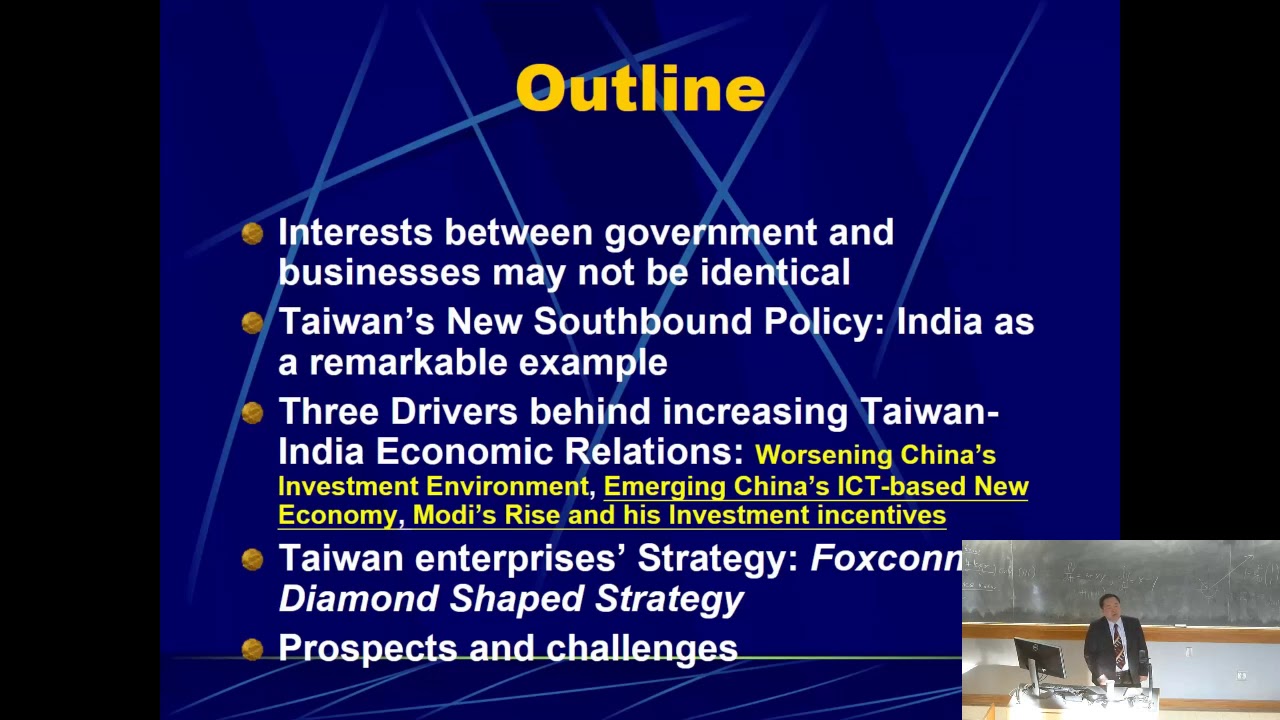 "Taiwan's New Southbound Policy and Asian Economic Integration"
To-Hai Liou, National Chengchi University
"How to Treat Spirit Possessions in the Heian Japan: Eiga monogatari and the Potential of Historical Writing for Healing"
"Self Interest in Early Chinese Texts"
Paul Goldin, University of Pennsylvania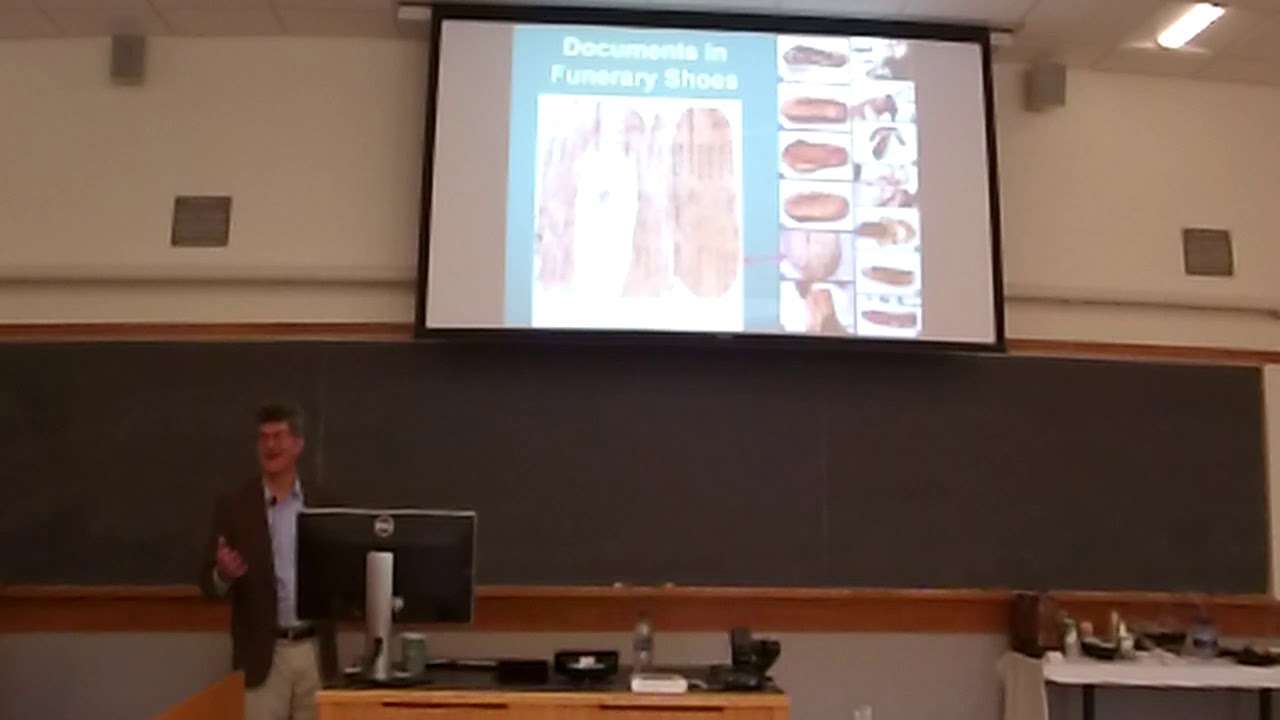 "Slavery of the Silk Road of the Tang Empire"
Johnathan Skaff, Shippensburg University of Pennsylvania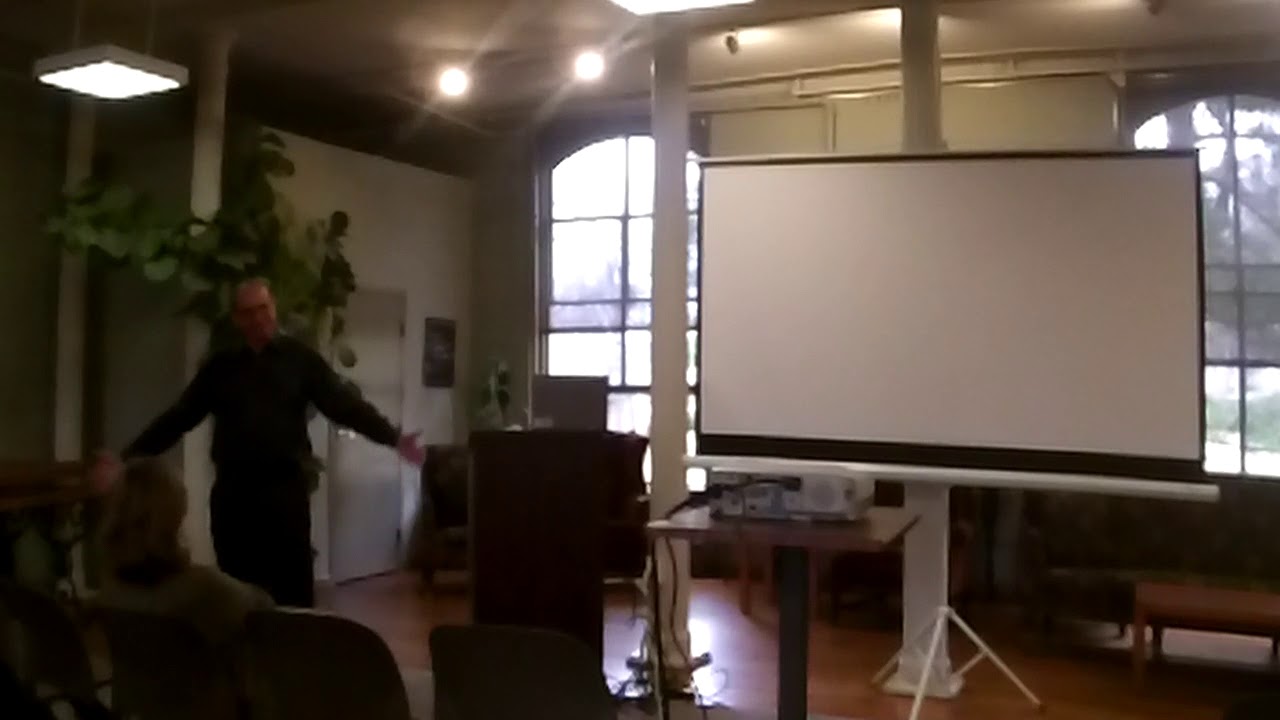 "'Civilizing' China: Cultural Beliefs about the Urban & Modern in the People's Republic of China"
Martin Schoenhals, UNC Chapel Hill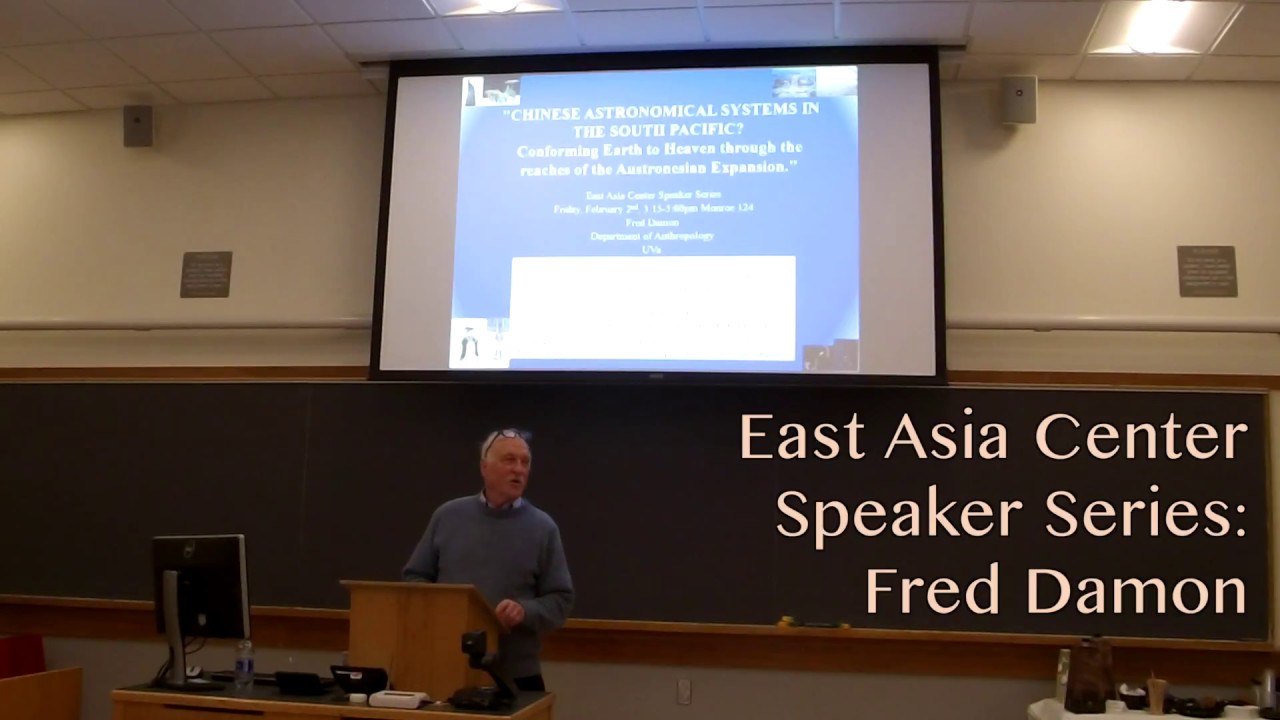 "Chinese Astronomical Systems in the South Pacific? Conforming Earth to Heaven Through the Reaches of the Austronesian World"
Fred Damon, University of Virginia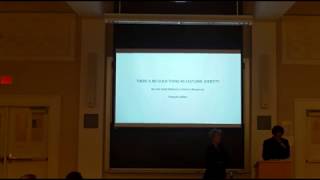 "There is No Such Thing as Cultural Identity, but We Shall Defend a Culture's Resources"
François Jullien, Fondation Maison des Sciences de l'Homme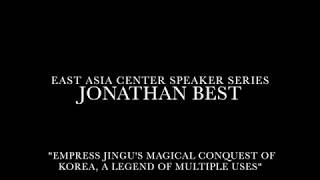 "Empress Jingu's Magical Conquest of Korea: A Legend of Multiple Uses"
Jonathan Best, Wesleyan University
"A Strange Gift and Stranger Beneficiaries: 1,650 Sutras Copied for the Tibetan Emperor"
Brandon Dotson, Georgetown University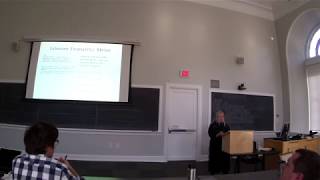 "Lineages of the Literacy: Religious Repertoires and the Cultural Revolution"
Nicole Willock, Old Dominion University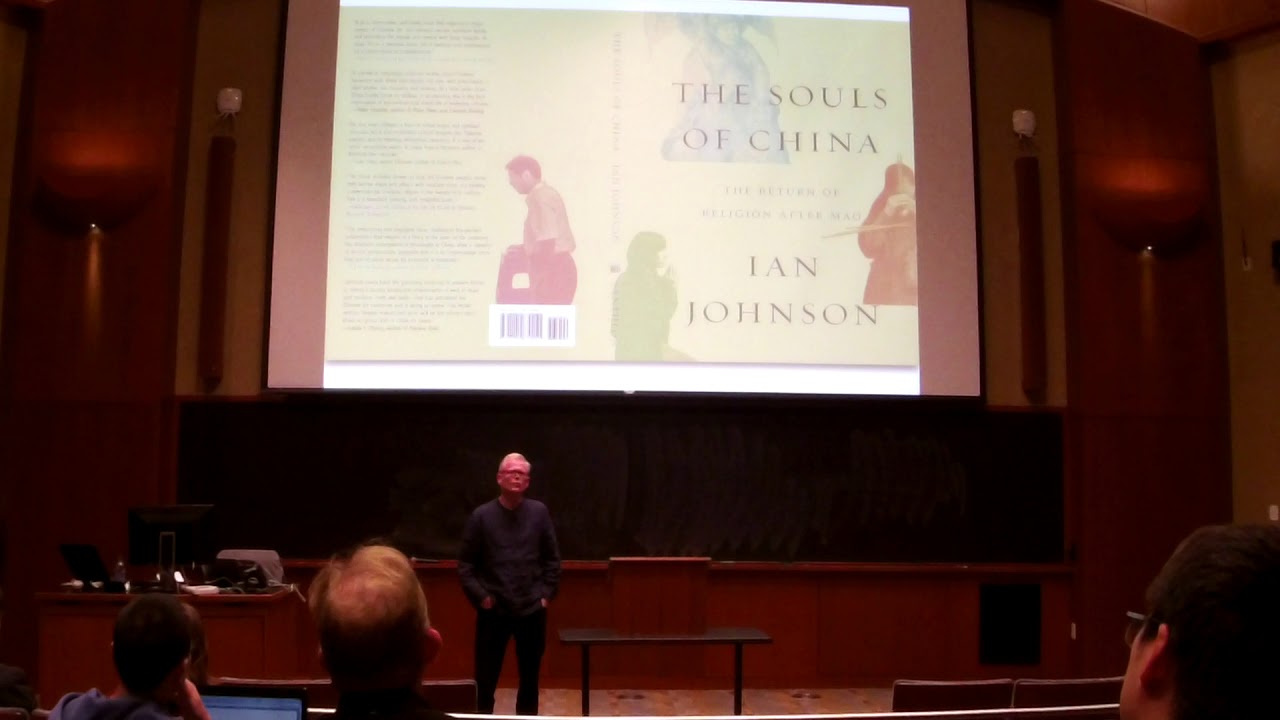 "China's Religious Revival"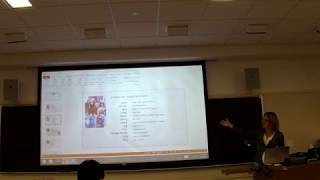 "Epistolary Intimacy in the Love Letters of a Buddhist Tantric Couple"
Holly Gayley, The University of Colorado, Boulder
"China and the Denuclearization of North Korea: History in the Making?"
Xiao Ren, Fudan University
"Autopsy of a Failed Policy: Why China's One Party Political Regime Made America's Engagement Unsuccessful"
Minxin Pei, Claremond McKenna College